Deities
Nithyanandeshwara Paramashiva Devalayam
Sri Ananda Nataraja
Largest Nataraja in North America. The eternally blissful dancing form of Paramashiva is celebrated as Nataraja. Worshipping Nataraja brings success in all endeavors, peace, and enhances one's artistic and creative abilities.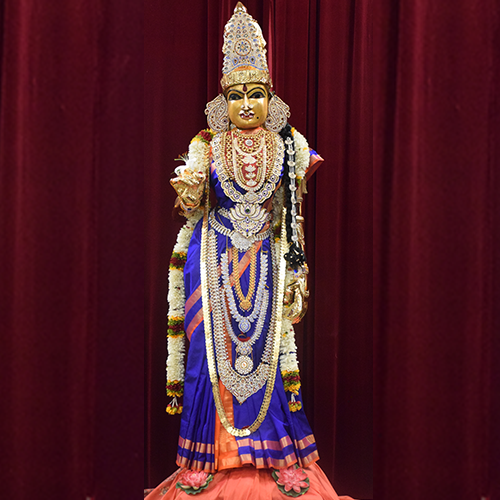 Sri Sivagama Sundari Devi
Consort of Sri Ananda Nataraja, Sivagami Devi is one of the tallest in NA (8ft). As the mother of the temple, she showers her love and well being to anyone who worships her. Worshipping Devi will bring you material wealth and spiritual prosperity.
Sri Nithyananda Paramashivam
Jagadguru Mahasannidhanam HDH Bhagawan Nithyananda Paramashivam is the 1008th living incarnation of Paramashiva. Worshiping HDH helps one flower with gratitude in life and experience intense healing &  power manifestation.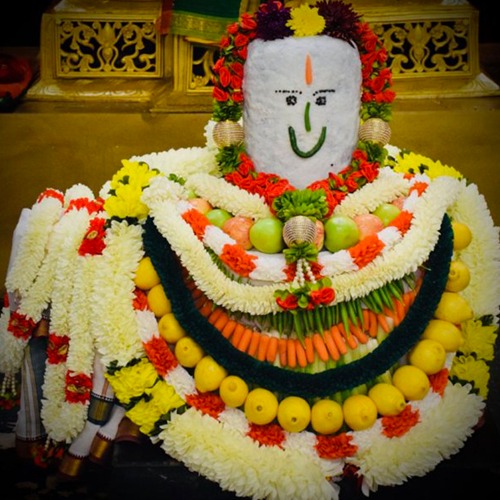 Moolavar – Sri Nithyanandeshwara Paramashiva
Shivalinga is the manifest form of Paramashiva. Worshiping him is the powerful way to manifest the seen and unseen aspects of your reality. Worshiping him will help one move out of delusion and achieve enlightenment.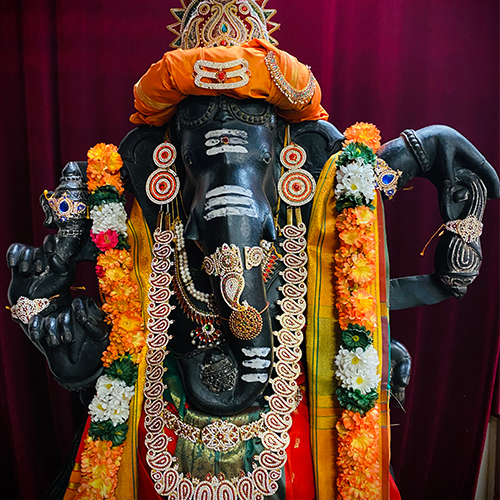 Sri Ananda Ganesha
Sri Ananda Ganesha is the Lord of new beginnings and remover of all Obstacles. He graces Kailasa Seattle in a very rare and special dancing form. Worshipping Ganesha helps one remove any obstacles in life as they embark in new ventures.
Sri Ananda Subramanya 
Sri Ananda Subramanya (or) Karthikeya (or) Muruga is the Lord Of Courage. He is accompanied by his consorts Valli & Devasena. Worshipping Subramanya helps one overcome fear and insecurity in life and gives immense strength.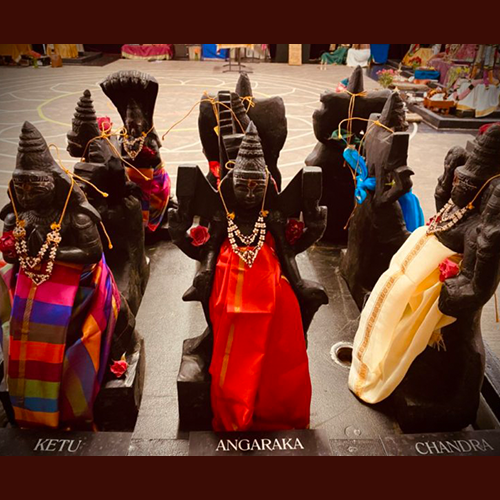 Navagrahas
As the guardians of planets who influence life on Earth and the beings living on the planet, Navagrahas are installed in temples. Worshiping Navagrahas enables one to overcome all malefic effects of planets (doshas)  to usher peace and prosperity.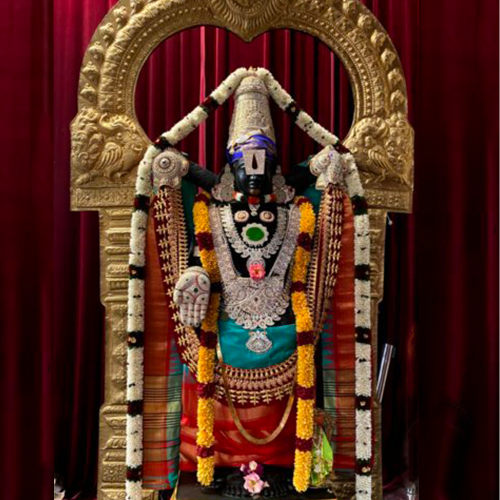 Sri Ananda Venkateshwara
Bestower of all forms of material wealth, power, and prestige, Sri Ananda Venkateshwara at Kailasa Seattle is one of the tallest deities in the Pacific Northwest. Worshiping Venkateshwara bring abundance in life ur offerings to him will always be multiplied.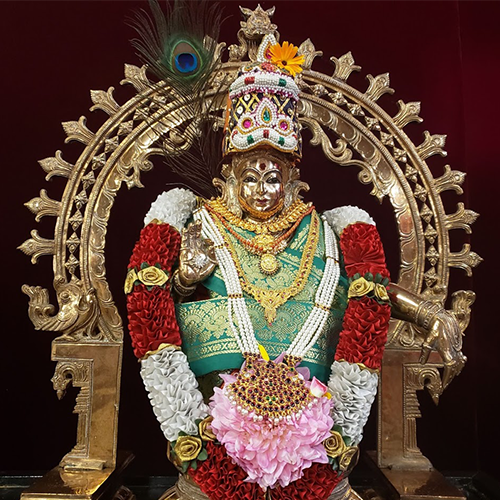 Sri Ananda Ayyappa
Ayappa is the embodiment of knowledge and wealth. He is the son of Lord Shiva & Lord Vishnu (mohini). He bestows everyone with the right knowledge and liberation.

Worshipping Ayyappa provides determination and success in all endeavors.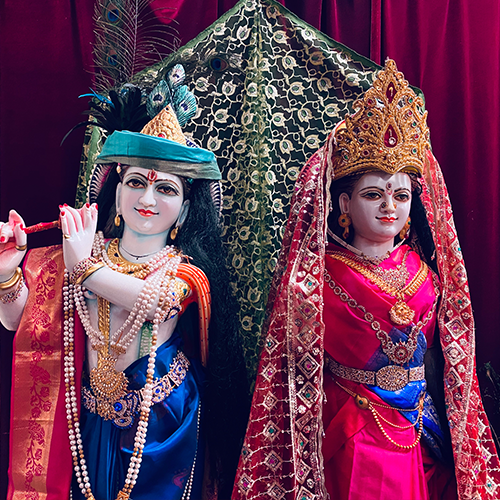 Radha Krishna
Lord Krishna is the eighth incarnation of Lord Vishnu, and is often depicted playing on his flute, in tune with Existence. Radha is the most ardent devotee and beloved of Lord Krishna. Worshiping them brings beautiful relationships in life and showers our life with love energy.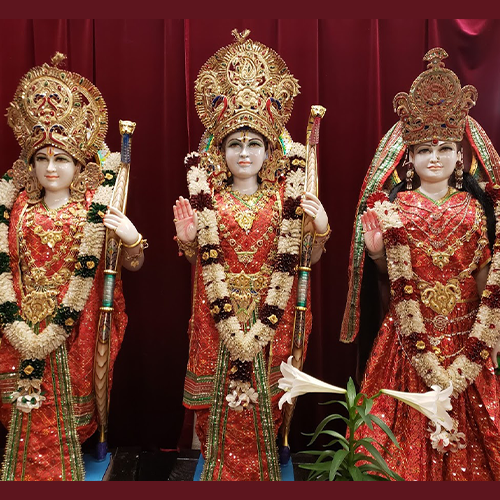 Sri Ram Parivar
Sri Ramachandra Murthy, the embodiment of Thyaga, Sita Devi, the embodiment of patience & love, and Sri Lakshmana, the embodiment of service along with Hanuman, gracefully adorn the Ram Darbar. Worshiping them gives one name, fame and prosperity.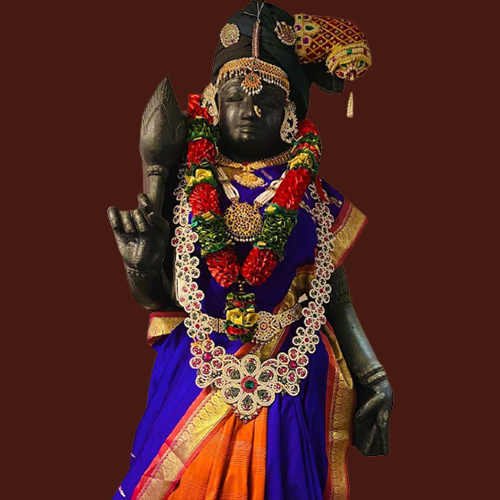 Sri Anna Purneshwari Devi
Annapurani is the mother, who ensures that no one goes hungry. She creates and serves food for all living beings on this planet. She is the blesser of all food that manifests for all beings. Worshiping her will help achieve completion with any food Alergies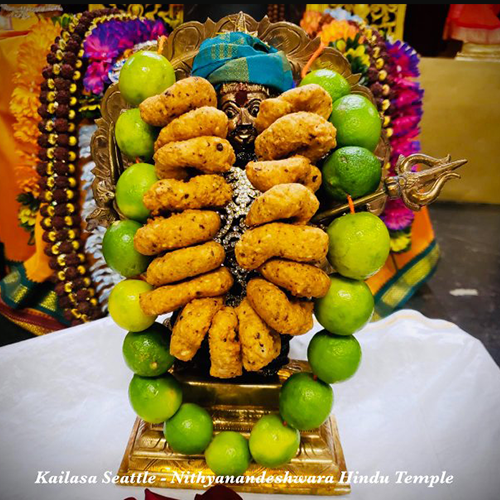 Sri Maha Kalabhairava
Kalabhairava is the Lord of Time. He takes care of the maintenance of the Dharma – the honesty and authenticity. He is the mebodiment of ferocioussness and compassion at the same time.

Worshipping him provides protection, peace, and prosperity.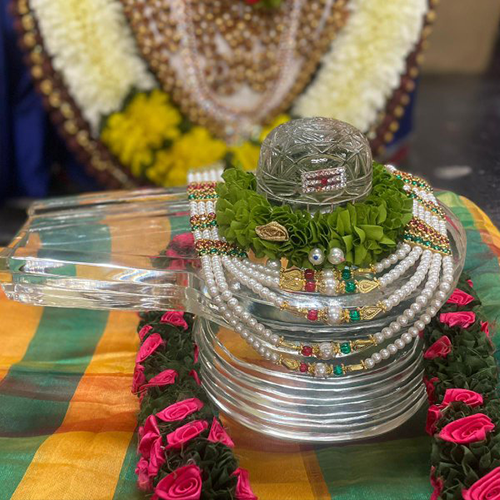 Spatika Linga
This pure crystal lingam is an energized, powerful form of Shivashakti yantra with Sri Yantra carved on the top of the Shivalingam. Worshipping him will bring the blessings of both Parashakti and Paramashiva and help one manifest the state, space & powers of Paramashiva.
Sri Ananda Nandishwara
As the chosen mount of Bhagwan Paramashiva, Nandi is the embodiment of innocent trust and love. On Pradosham days worshipping Nandi provides one with immense spiritual and physical strength. Worshiping him brings bhakthi (devotion).
Bhoga Murthi
Smaller versions of Shiva Linga, Devi, Meru & HDH. The energy of the main deities are invoked in these smaller murthies as we put them to sleep everyday in the night in a bed specially created for them. Worshipping them helps one achieve oneness & completion with life.
Weekend Abhishekham Information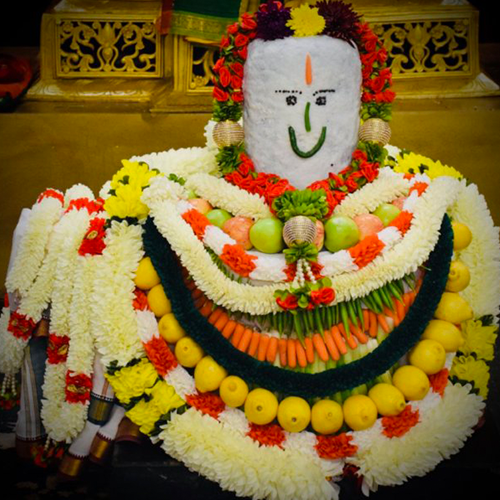 Rudra Abhishekam
Offered every Saturday of the month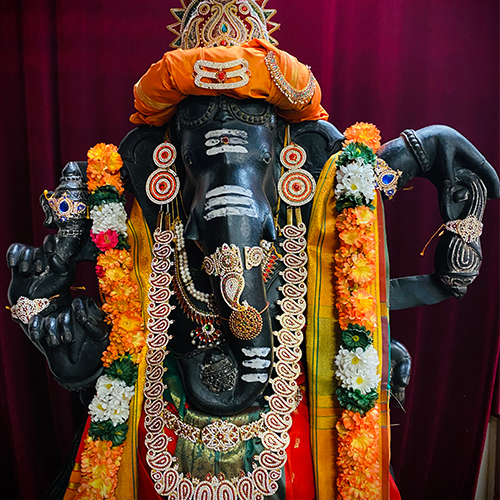 Ganesha Abhishekam
Offered every first Saturday of the month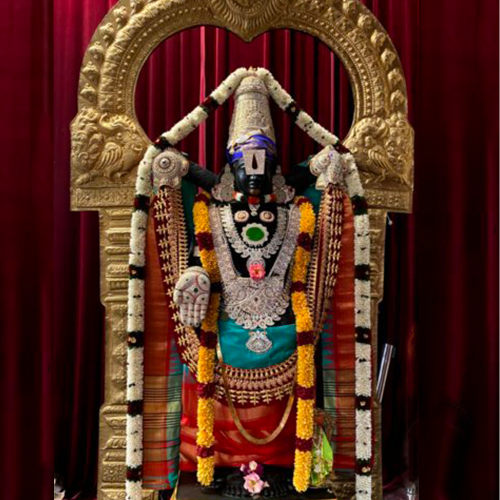 Venkateshwara Abhishekam
Offered every second Saturday of the month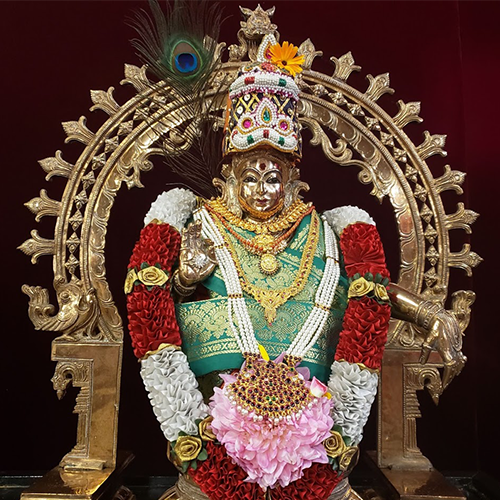 Ayyappa Abhishekam
Offered every third Saturday of the month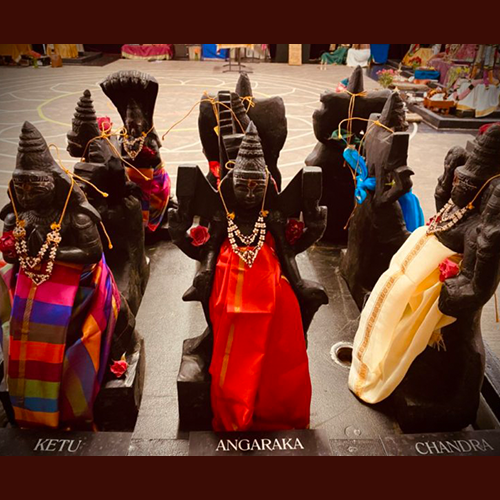 Navagraha Abhishekam
Offered every third Saturday of the month
Subramanya Abhishekam
Offered every fouth Saturday of the month
Monthly Abhishekham Information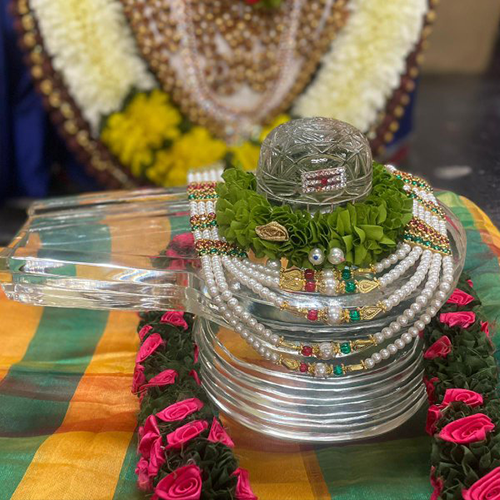 Masik Shivaratri
Special Abhishekam offered to Spatika linga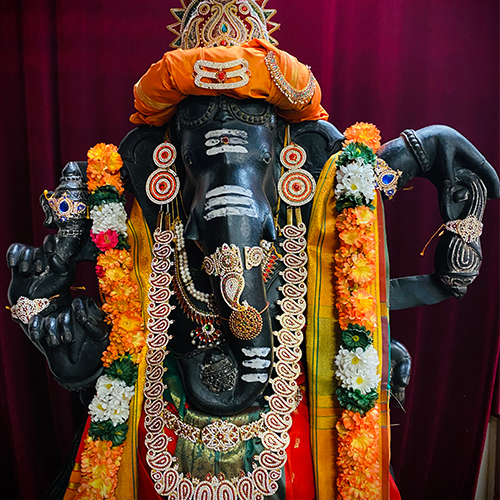 Sankatahara Chaturthi
Special Abhishekam offered to Ananda Ganesha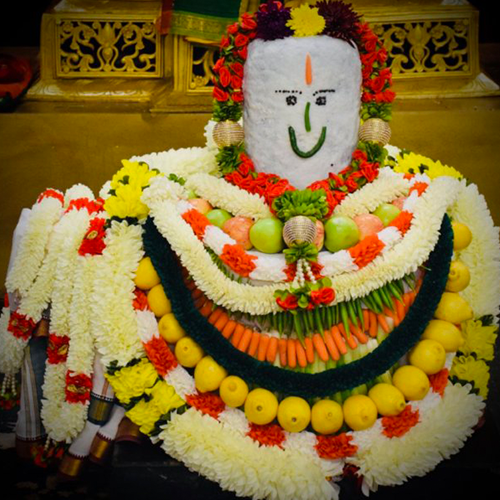 Masik Karthikai Dheepam
Special Abhishekam offered to Ananda Venkateshwara
Skanda Shasti Vratam
Laguna Puja offered to Subramanya, Vallie & Devasena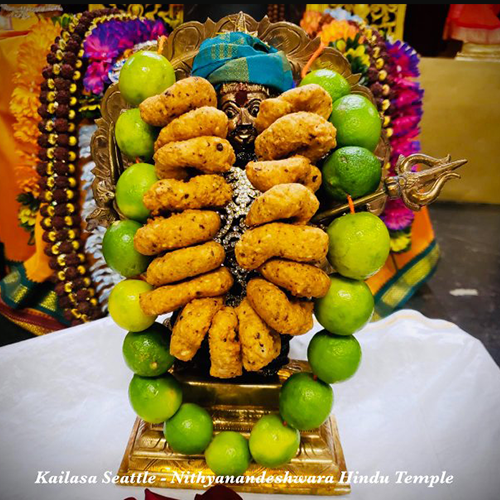 Ashtami
Special Abhishekam offered to Sri Ananda Maha Kaalabhairavar 
Chitra Nakshatram
Special Abhishekam offered to SPH JGM HDH Nithyananda Paramashivam
"All the deities in KAILASA Seattle have been personally given Prana Prathista by The Supreme Pontiff of Hinduism Jagadguru Mahasannidhanam HDH Bhagawan Nithyananda Paramashivam. Prana Prathista is the sacred process of invoking life energy into the deities"